We stopped by CopperBay (cocktails €10-11) on our first night in Paris. It's an excellent little cocktail bar off a side-street on the border between the 3rd and 10th arrondissements.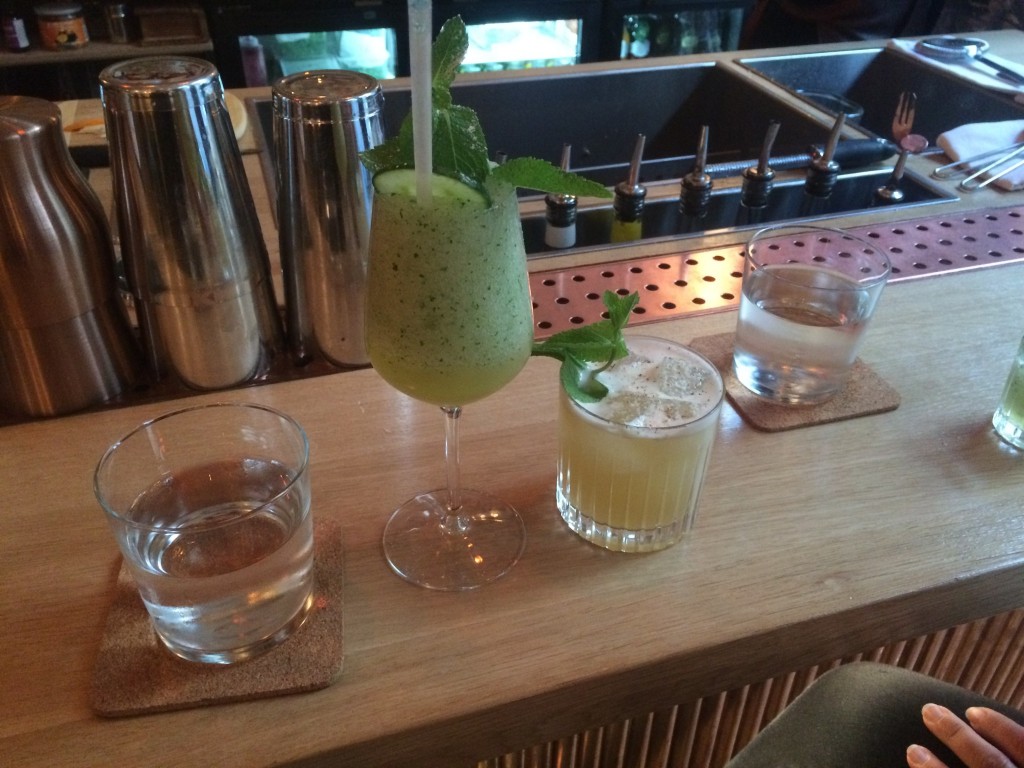 We chose the Garden Party (kind of like a blended Mojito with Bergamot) and Super Smash Bros (a whiskey smash variant with apricot liqueur). Both were well balanced and refreshing.
We chatted with one of the three owners (Aurélie) who told us a little about the place. They just opened last fall, and it's chock-full of sweat equity; they make all their own syrups and garnishes, painted the place themselves, and when I was there it was two of the owners tending bar. The bar itself is gorgeous wood with copper accents, designed and built by one of the co-founders.
Well worth the trip, and a welcome break from the dark/moustache-y world of speakeasies.