After flying back into Lisbon from Madeira, we rented a car and headed north.  We really enjoyed seeing some smaller Portuguese cities, including:
Nazaré.  Nazaré had the first sandy beach we've seen in a really long time, and it also wooed us with this amazing fish stew: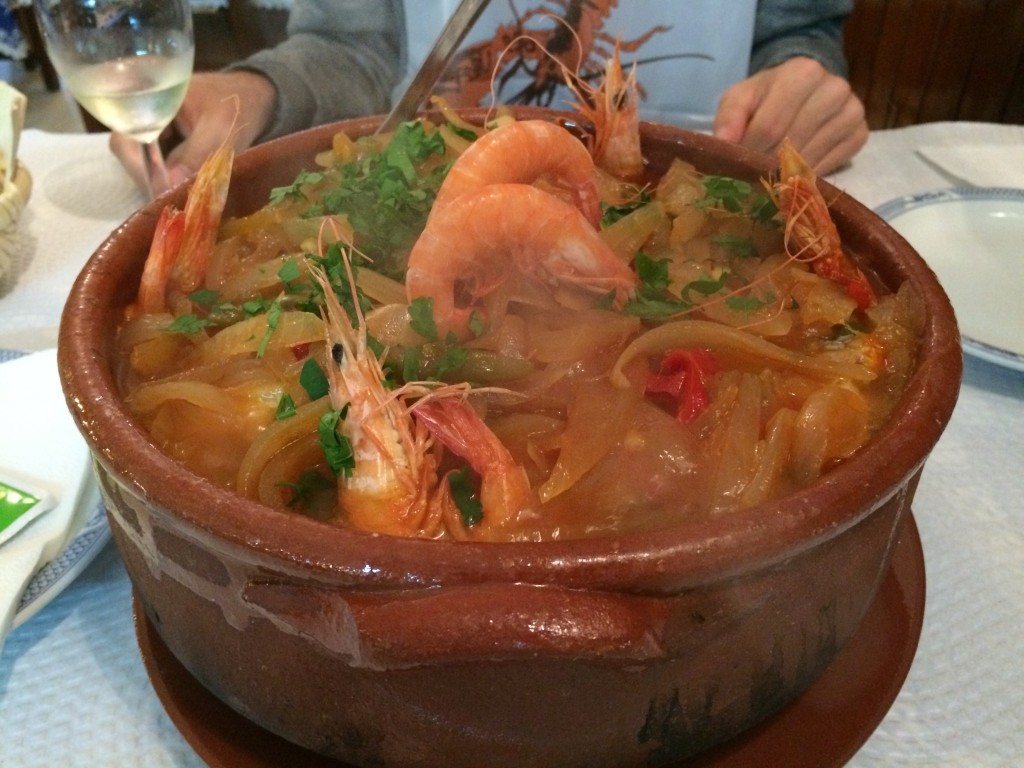 Óbidos: a sleepy town in wine country with a castle and lots of shops selling the local ginjha (cherry liqueur)
Coimbra, a small city that's home to Portugal's oldest and most prestigious university.  It was also once Portugal's capital.  Coimbra students wear long black robes à la Harry Potter, much to my delight.
Aveiro, which which might as well be Venice.  Aveiro is not to be confused with the nearby town of Arieiro, which it turns out is nothing at all like Venice.  Not that we've made that mistake or anything.