Ian and I had both been to Brussels before on separate trips over ten years ago.  We had already seen the major attractions so we felt like we could focus on food and beer and not get distracted by art, architecture, or history.  Stay out of our way, culture, we have things to eat!  (In truth, we visited one museum, which was great.)
Our first day, we started off right with omelettes and coffee.  I missed you, French cheese!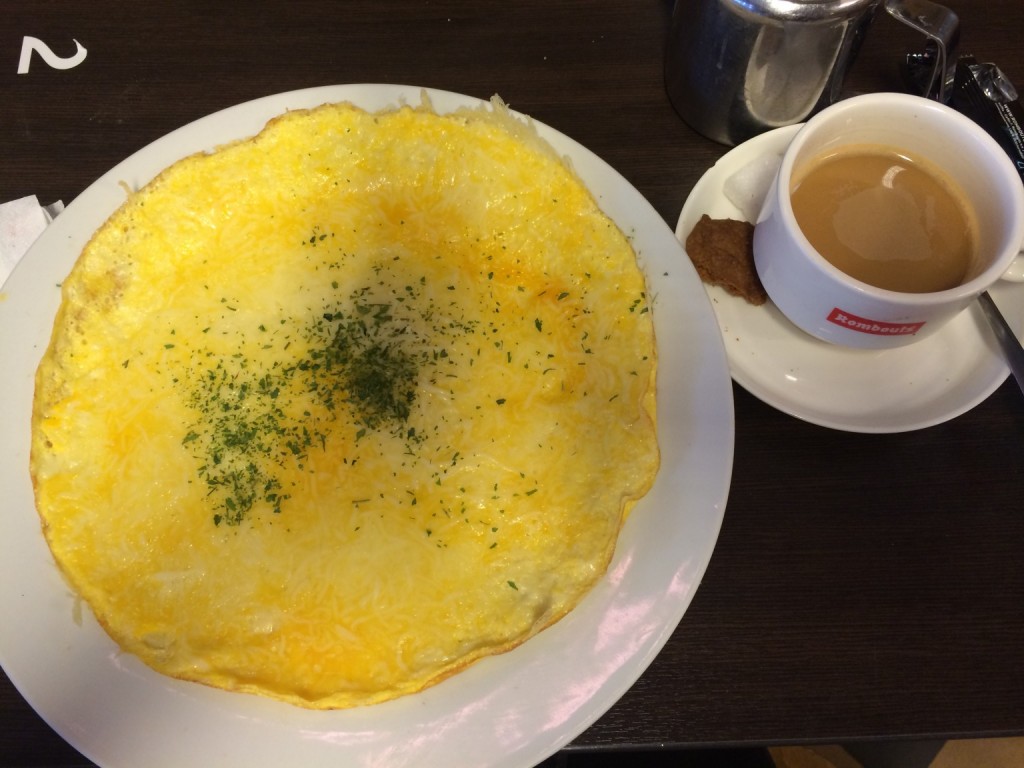 A couple short hours of exploring later, it was time for lunch.  We got lucky with our Yelp find of L'Ocean, a seafood restaurant where you choose your fish and they cook it to perfection for you.  You pay by weight, and though 400g/person is usually the minimum order, the staff was friendly and let us order less.  We got all this fish plus salads and an astounding amount of bread for $20: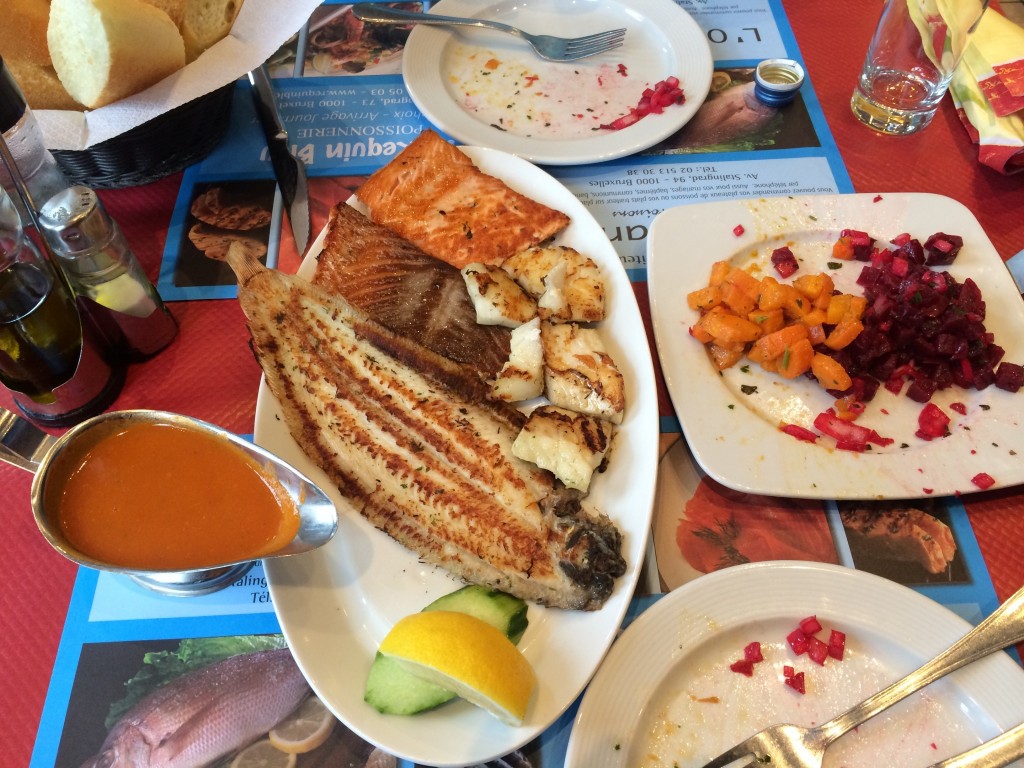 We spent most of the afternoon at Cantillon, and then sped over to the evening market at Place Chatelain to sample treats from the various food stalls.  We had shrimp and b'stilla and, of course, we had to sample waffles from two different vendors.  Our best purchase was this bag of 20 mini sausages, which we brought home with us for snacks over the next couple of days: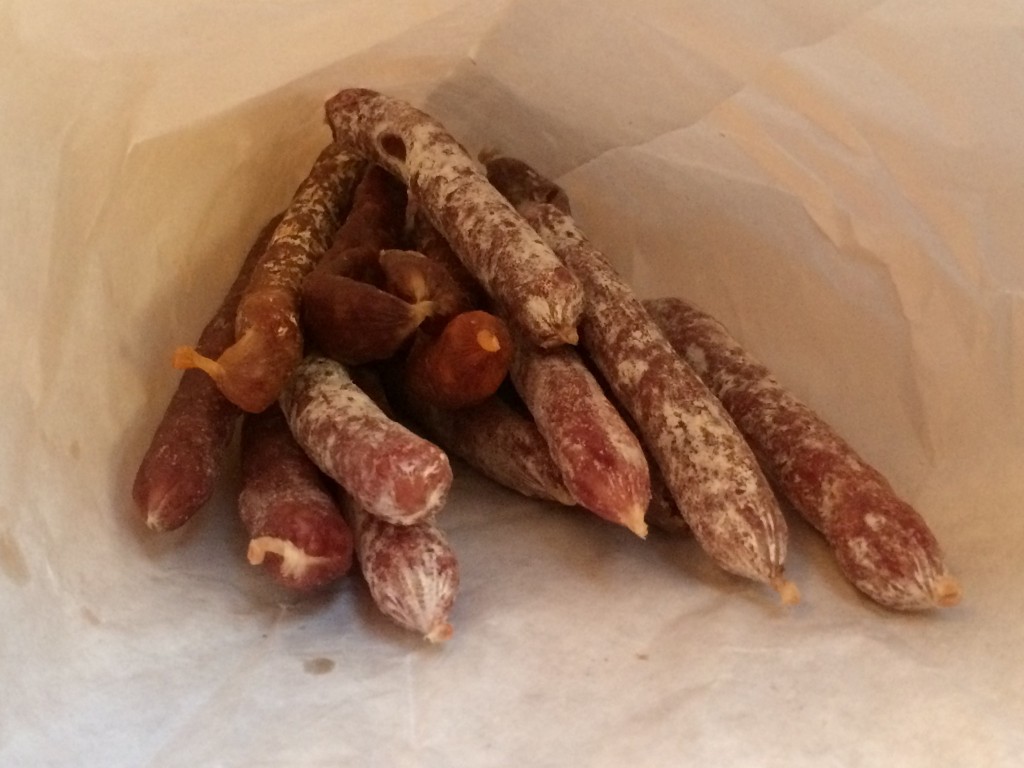 The next few days brought us more culinary delights.  During a day trip to Bruges, we had French onion soup and mussels: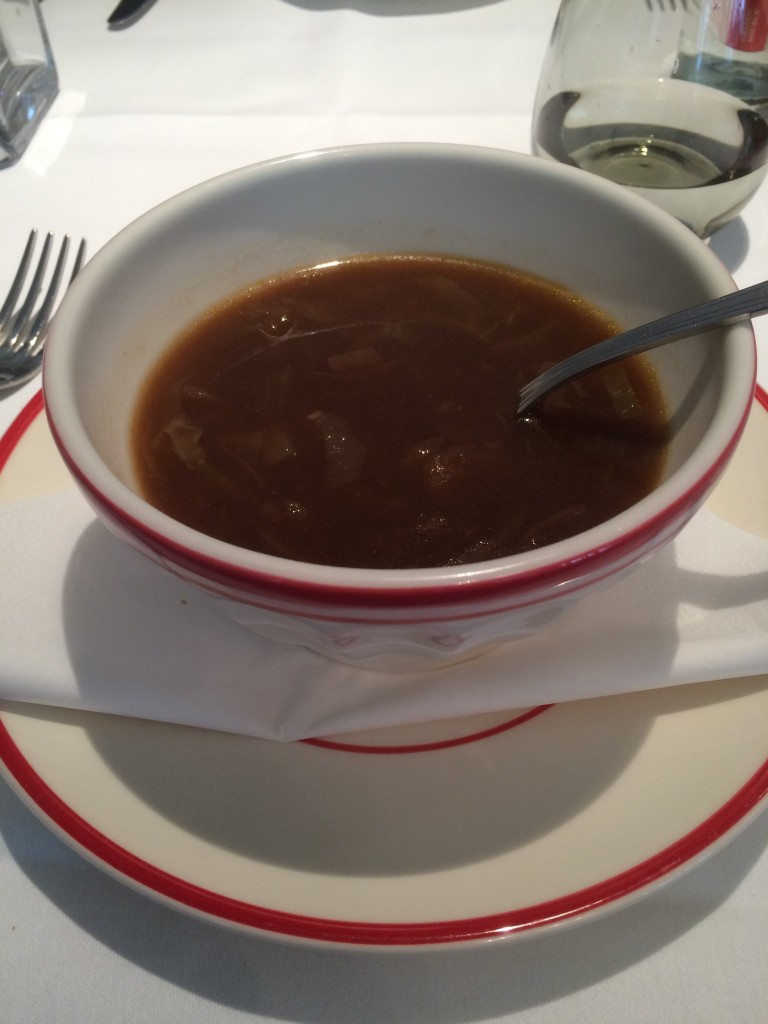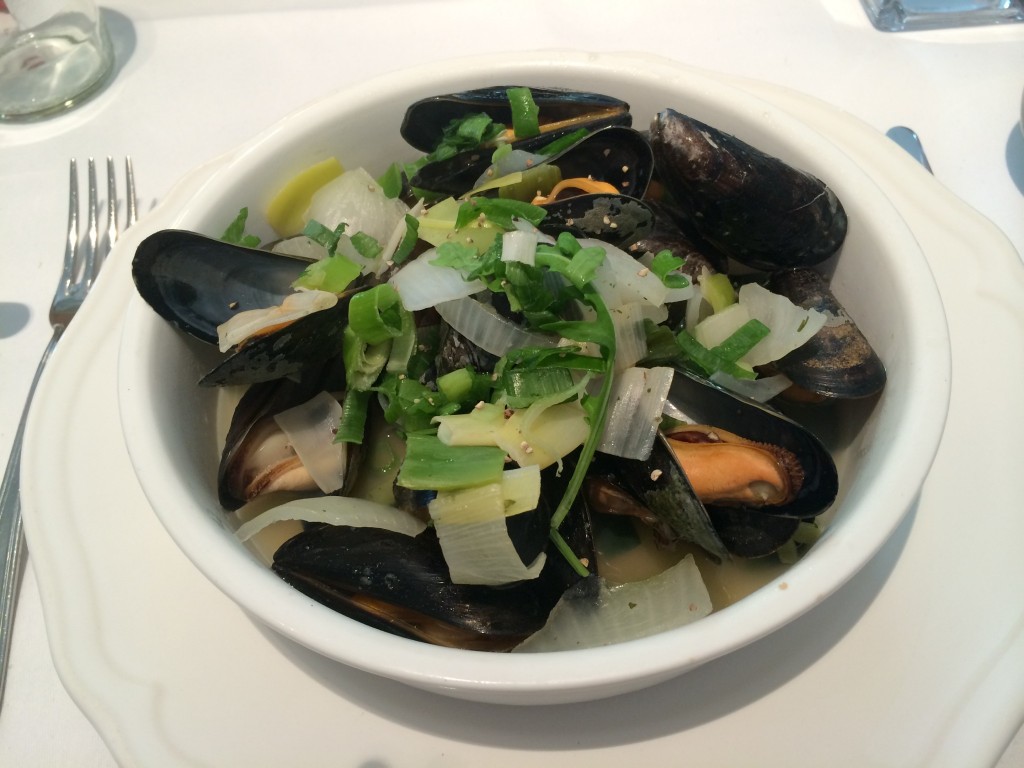 Another night we went to Frit Flagey and this was our dinner: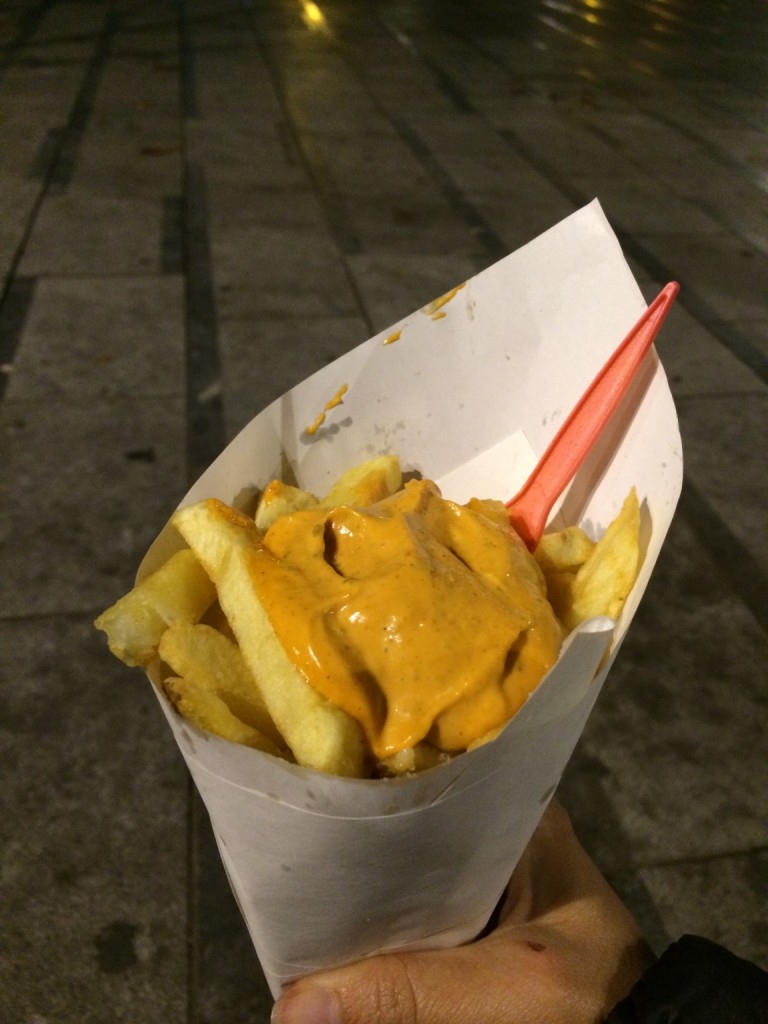 For our last night in Brussels, we made a reservation at Cafe de Spores, a hip restaurant serving a set menu of mushroom-based dishes.  The restaurant had great design with a small open kitchen where you could watch your dinner being prepared.  All the dishes we had were good but didn't feature mushrooms as prominently as we had hoped.  Both chanterelles and porcini are in season right now, but our dishes included neither.  We did, however, have a mushroom cheesecake – a surprising idea that kind of worked…almost.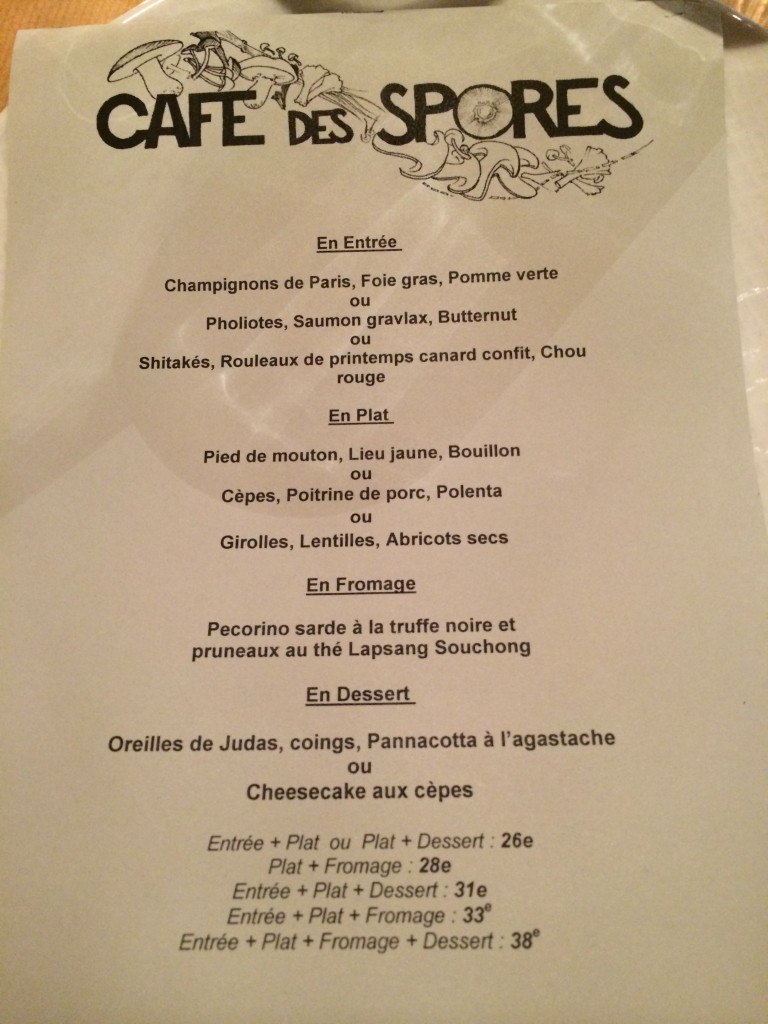 This eating frenzy was really fun but it's probably good we didn't stay longer.  We have done a lot of Ab Ripper X in the past two weeks.  But as luck (or strategic planning on Ian's part) would have it, our flight home is passing through Brussels for about 36 hours in December, so we will meet again, Belgian food!