We found out that our friends Jess and Koshi would be arriving in Paris on our last night there, so we made plans to meet for dinner and celebrate.  We made a reservation at Le 6 Paul Bert, which is the hip and modern sister to the classic French bistro, Paul Bert.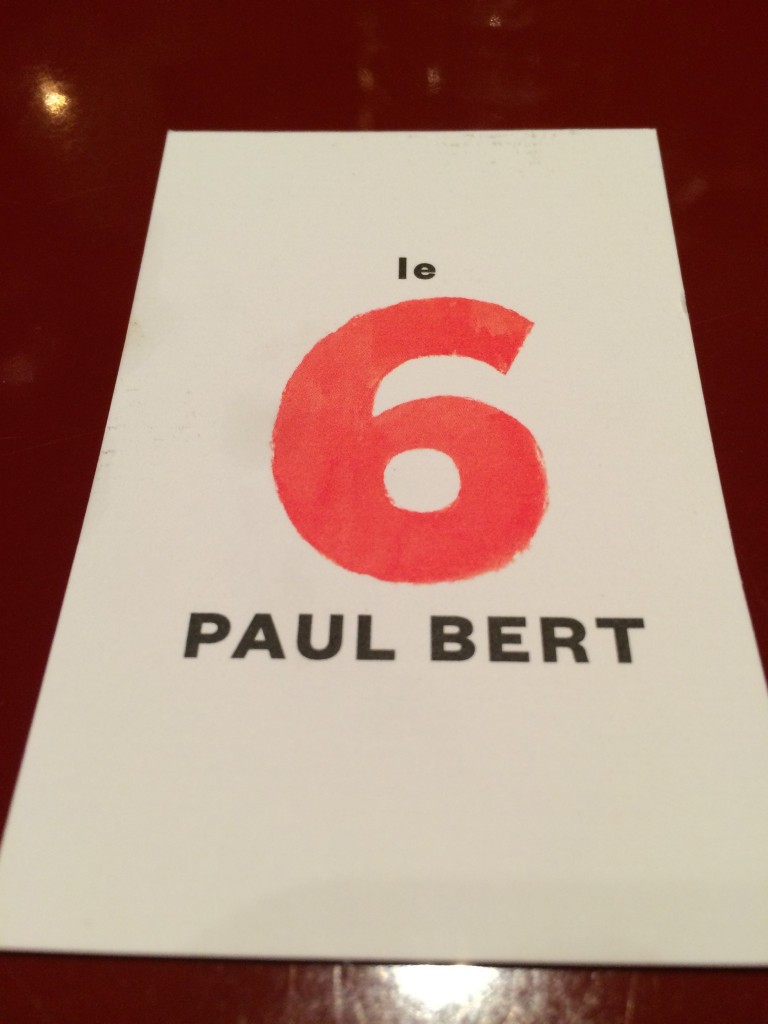 Le 6 has a great wine list and a nice variety of small plates, but we chose the chef's tasting menu.  For €44 you get three savory courses and one dessert.  The whole table participation is required, and the menu is a surprise – you don't know what they will bring you ahead of time.  Our waiter did hint that there would be "a lot of fish," which was enough to get us all excited about our choice.  Jess and Koshi ordered a nice bottle of red wine, since they know about such things.
When our first courses arrived we were amazed to find that not only were they all beautiful and delicious, we each had something different.  Even more surprising, our dishes were even different from what we saw at the other tables around us.  We liked to imagine the chef in the kitchen just making things up on the fly with the fresh ingredients he had on hand.
I had a salad of raw fish with mustard greens, ricotta, and tomato, while Ian had pieces of lightly cured fish with apricot and tomato.  Both were excellent: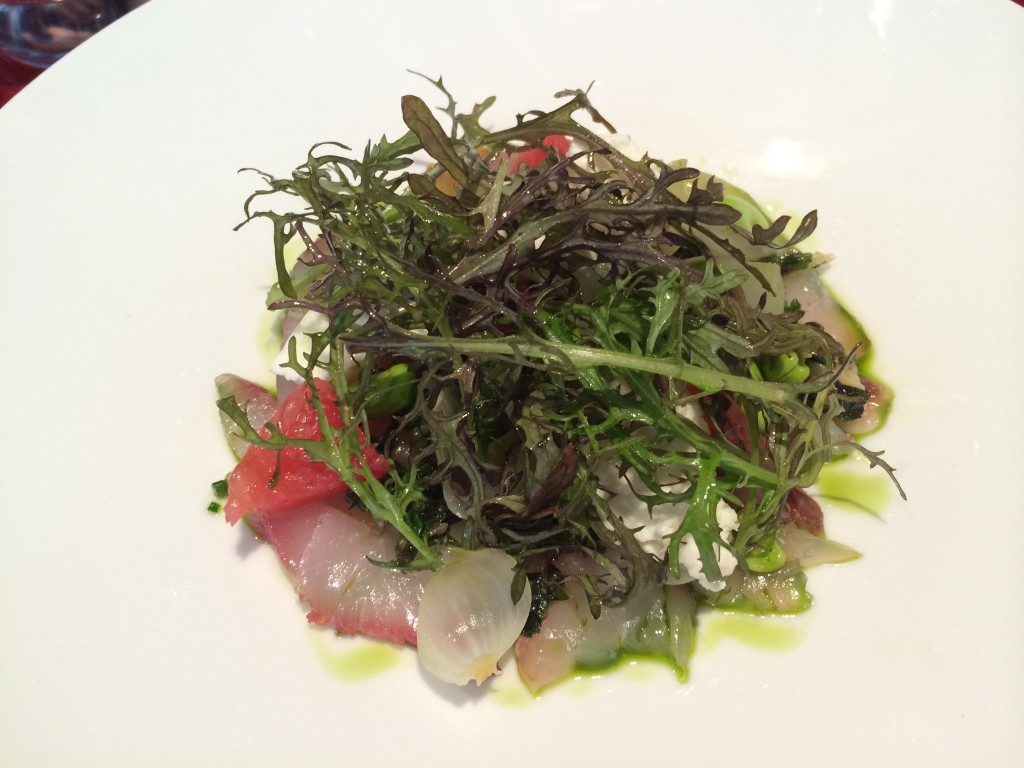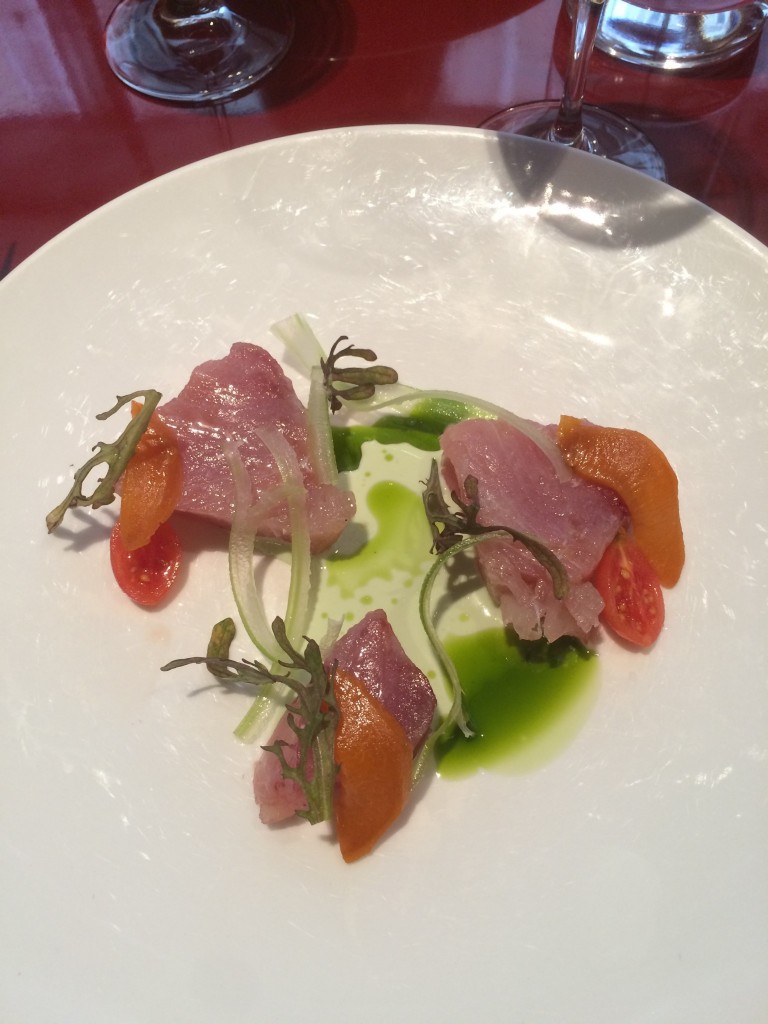 For the next two courses, we all had the same dishes: fish with zucchini, chard, and tomatoes, and veal with carrots and artichokes.  The vegetables were the star just as much as the meat.  It's hard to get me excited about zucchini but this fish dish did it: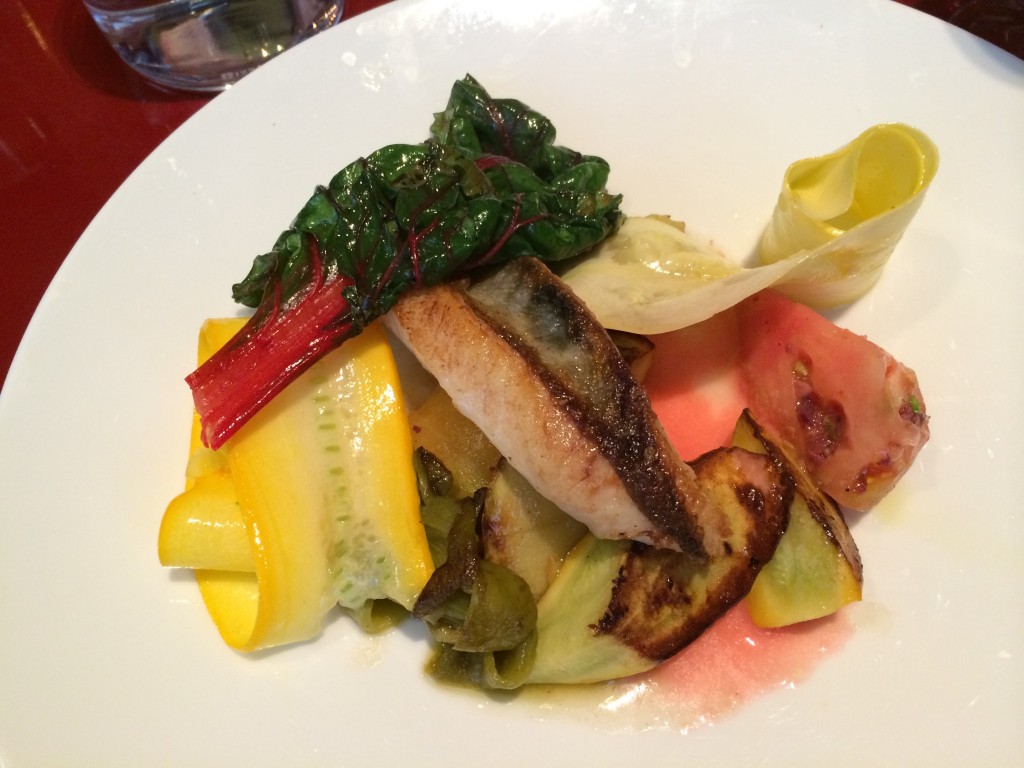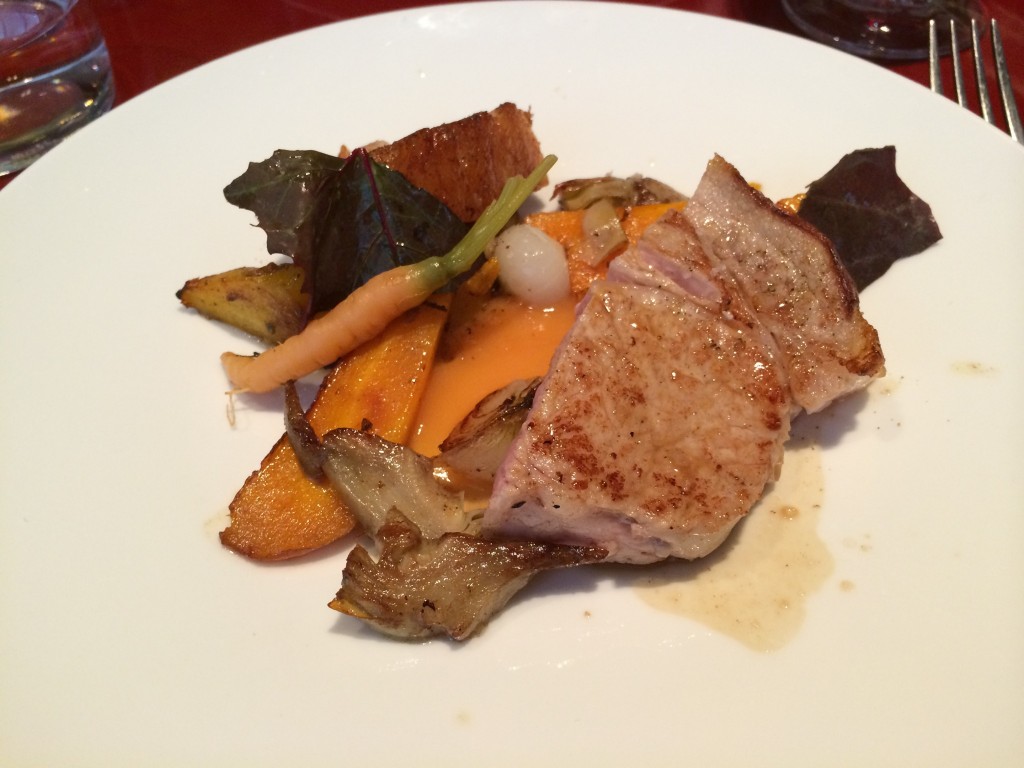 For dessert we each had our own dish again.  The chef proved he knew me well by bringing me a magical berry soup.  I didn't even know that I wanted soup for dessert but it turned out I really did.  Ian had apricots with lemon verbena ice cream.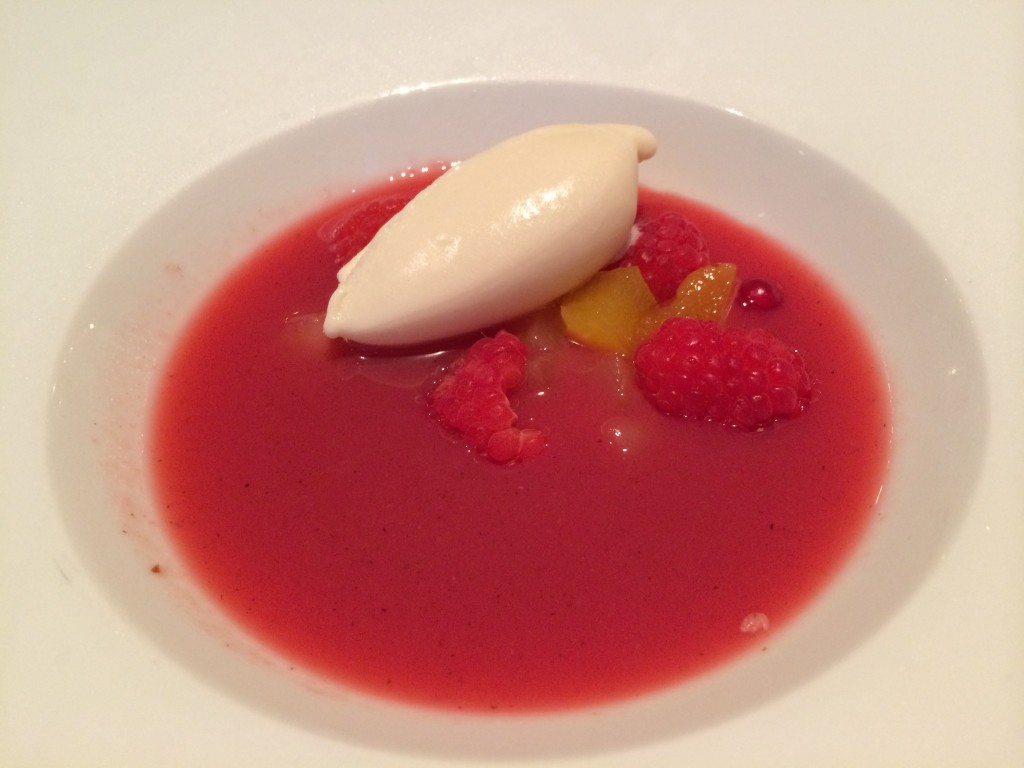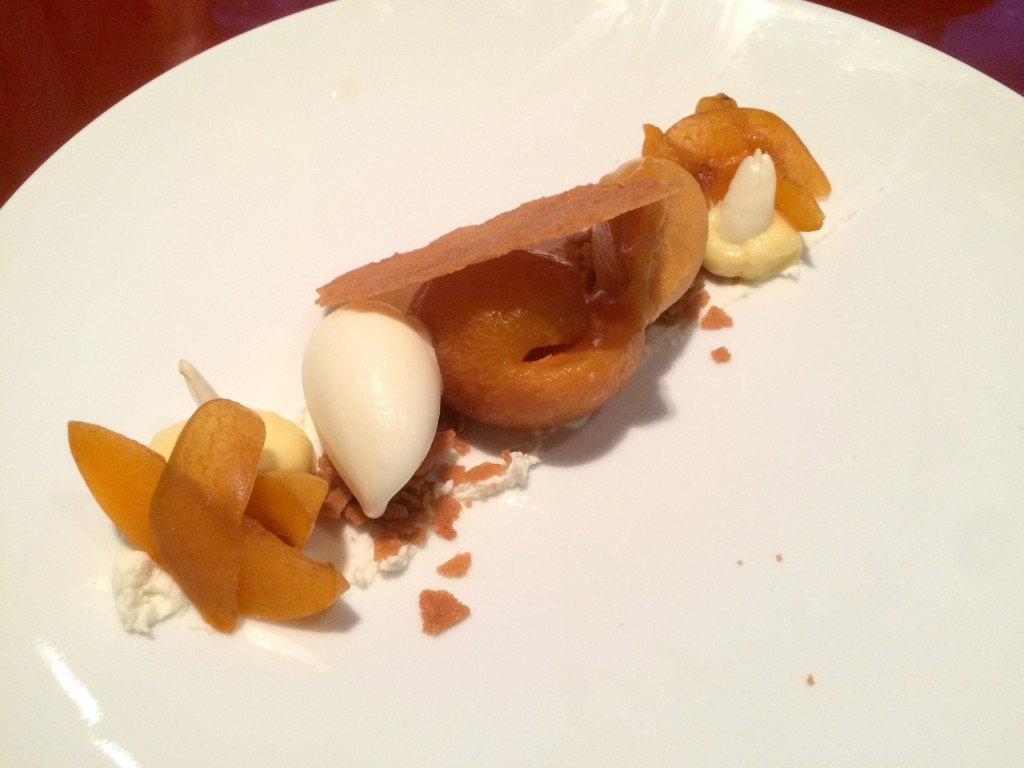 With four excellent courses for €44 we were really impressed with the value and with our experience.  It was a special way to celebrate our last night in Paris, made even better by friends.