Sintra is a small city about an hour outside of Lisbon that is home to an absurd number of castles, monuments, and palaces.  We went for a day trip and stopped at three of the attractions.  First up, the Moorish castle: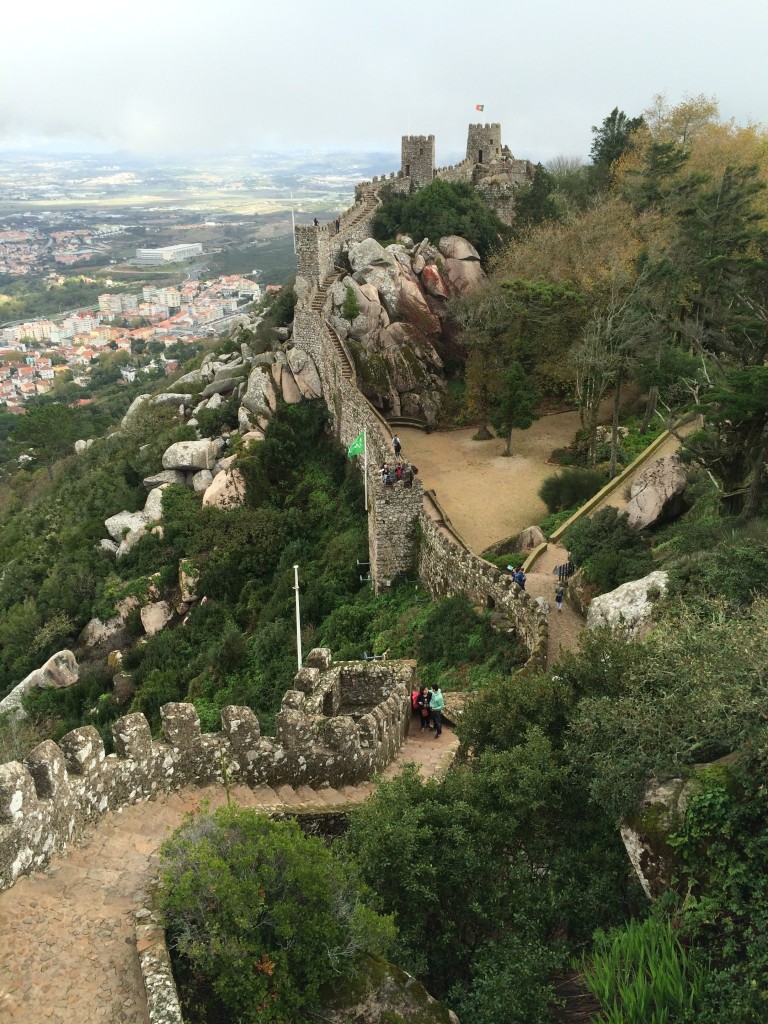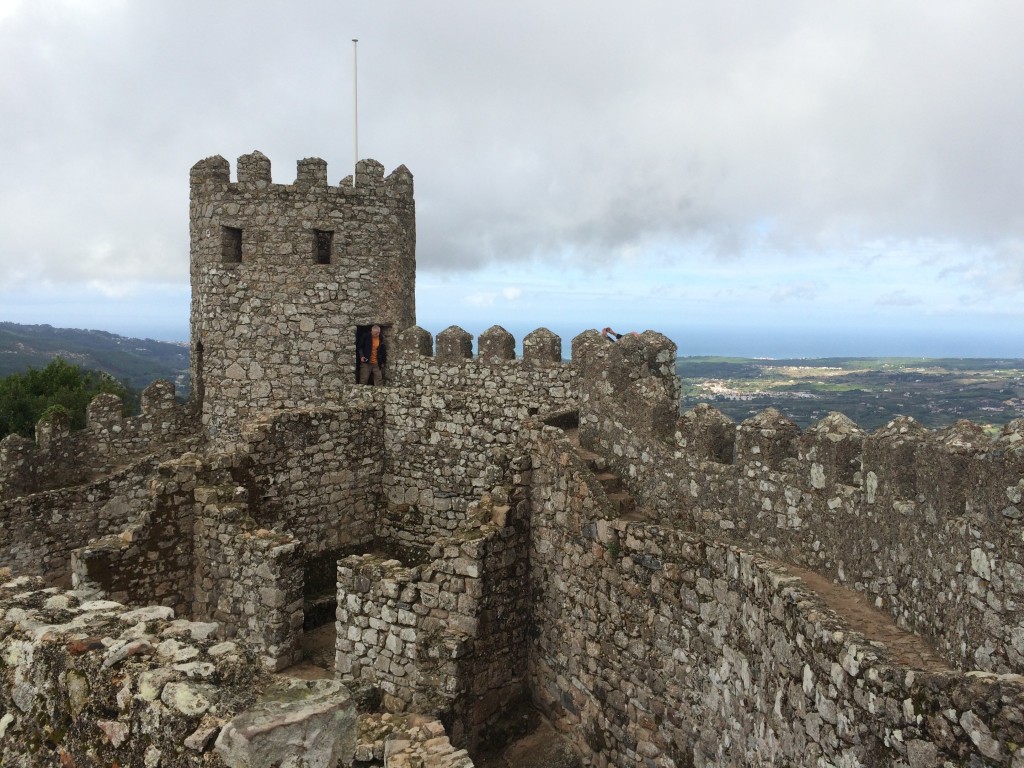 Set on a hill surrounded by pine forest and lots of mossy rocks, the Moorish castle was awesome.  It was also raining and misty when we arrived, which felt appropriate for the setting.  From the Moorish castle we could also see the acid-trippy Pena National Palace, which was quite the contrast to our current setting: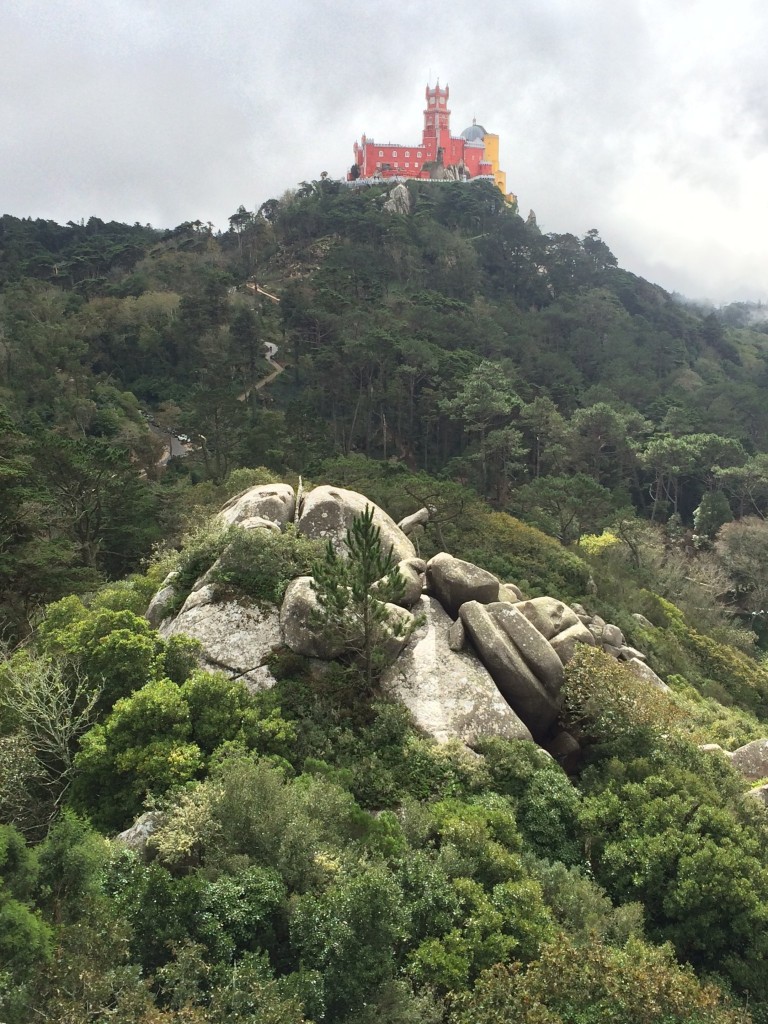 We took a bus over to the palace and walked up some very steep paths to get to the entrance.
The bright colors and wild architecture made me feel like I was at a Disney attraction (in a good way).  The interior of the palace was not exactly understated.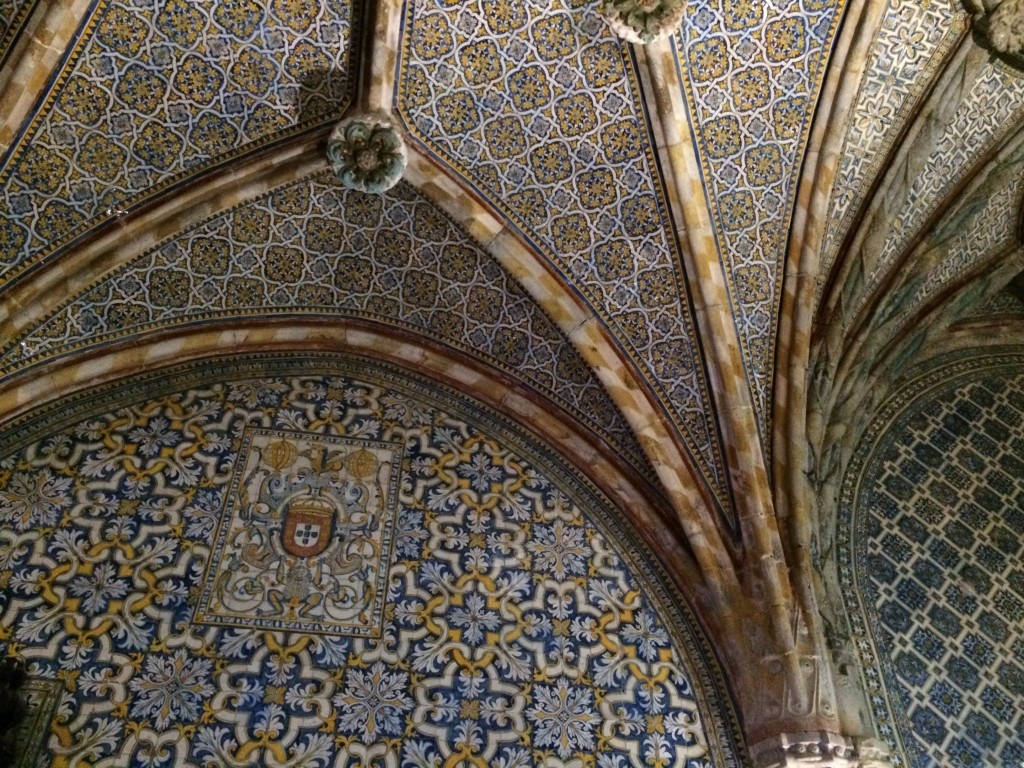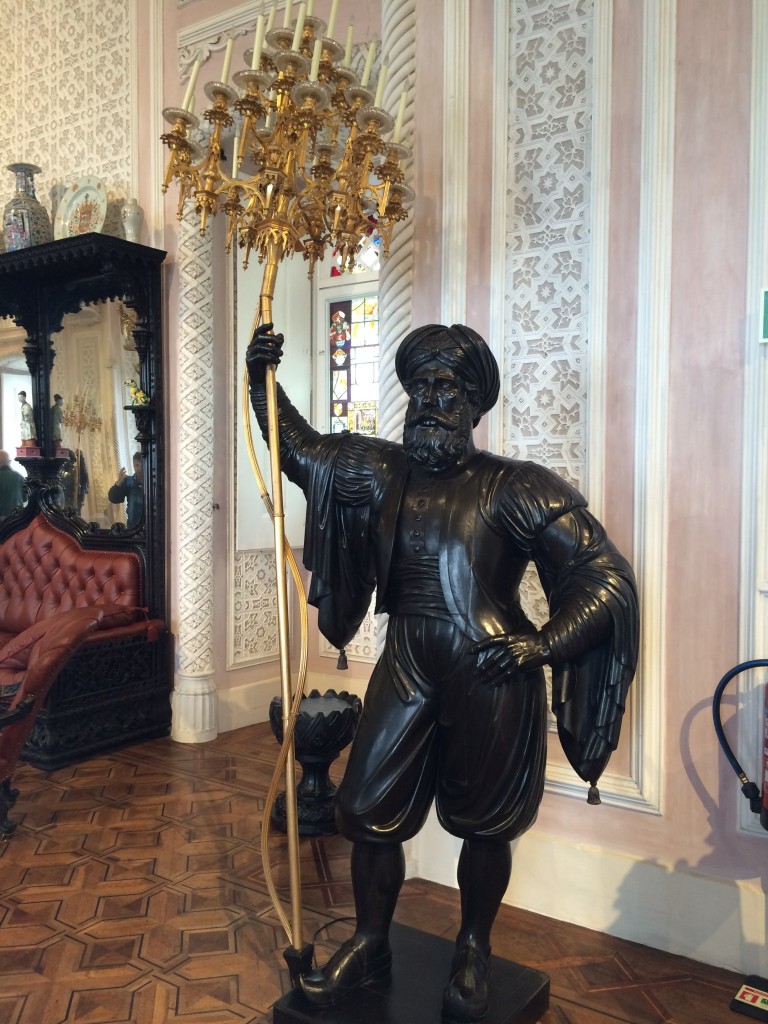 I found my dream kitchen: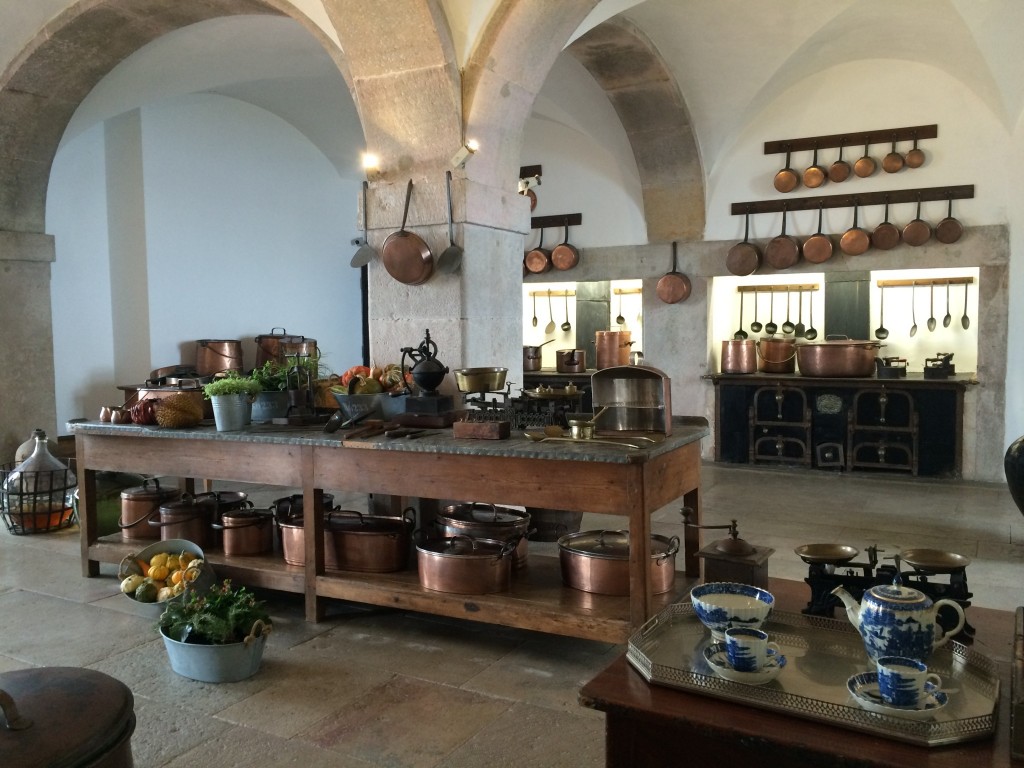 Our third and final stop was Quinta da Regalaria, which has large gardens surrounding a smallish palace.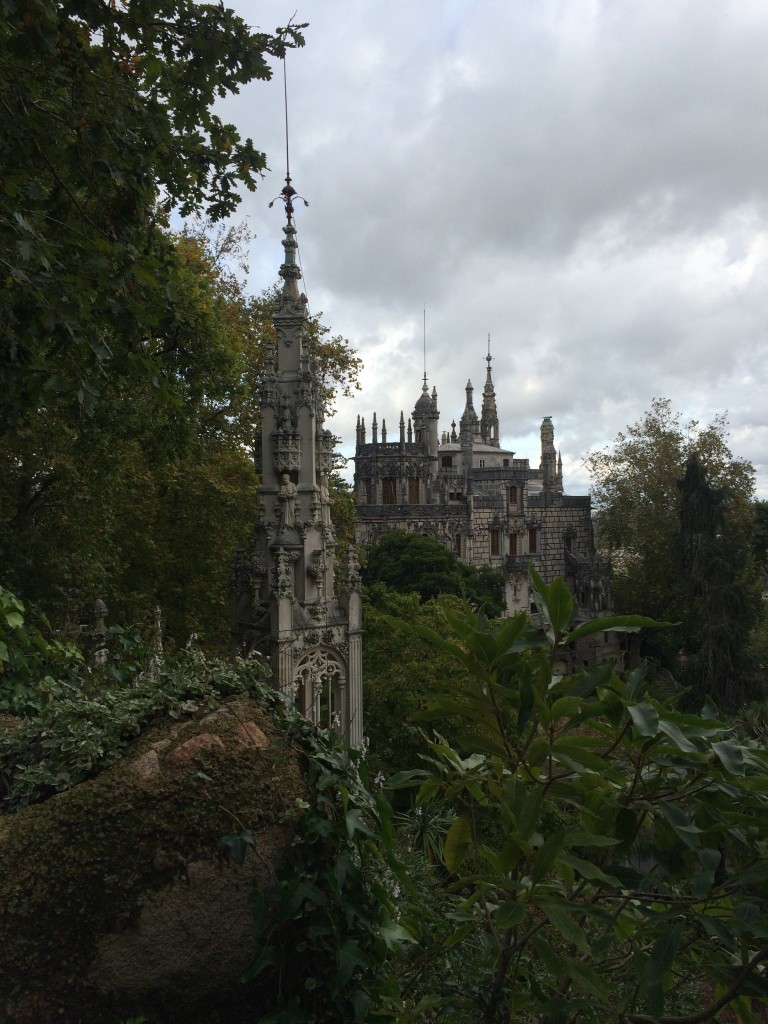 There are underground tunnels throughout the park that lead you to mysterious places, such as the bottom of this well: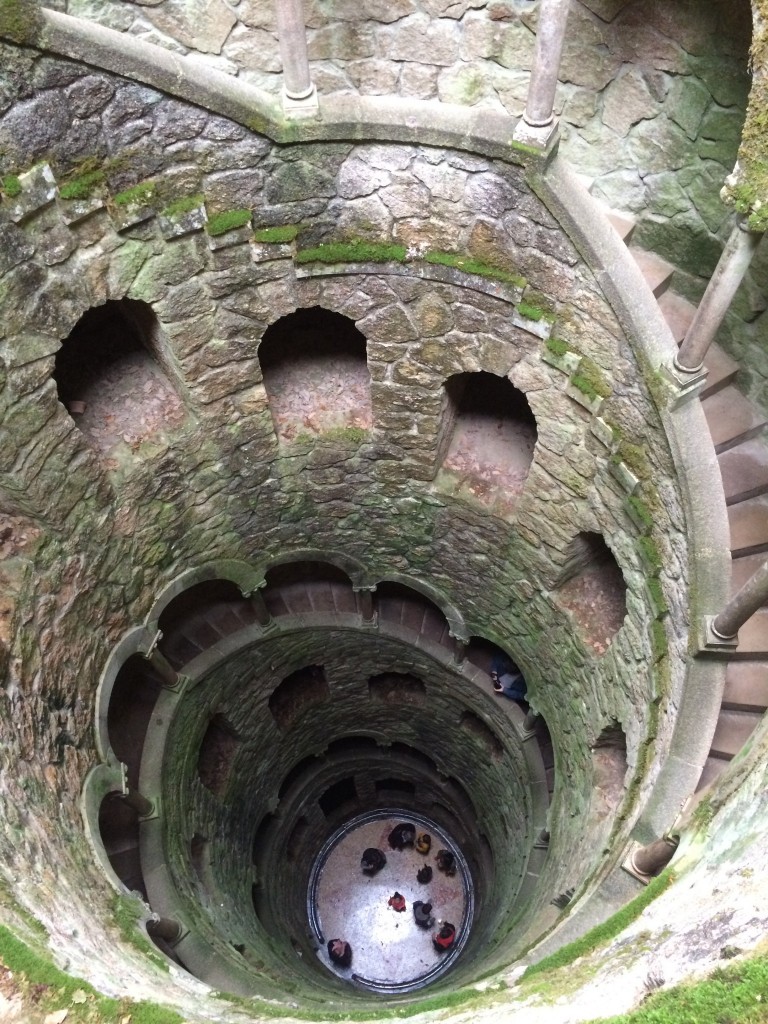 The whole visit was pretty surreal.  We felt like we had stepped into Myst or Middle Earth.  Back home, we treated ourselves to a special dinner (post forthcoming) to cap off an excellent day.