We've really been enjoying our time in Lisbon.  This is a great city for eating and walking, and that pretty much sums up what we've been doing every day.  Here are some photos of things we've seen between meals: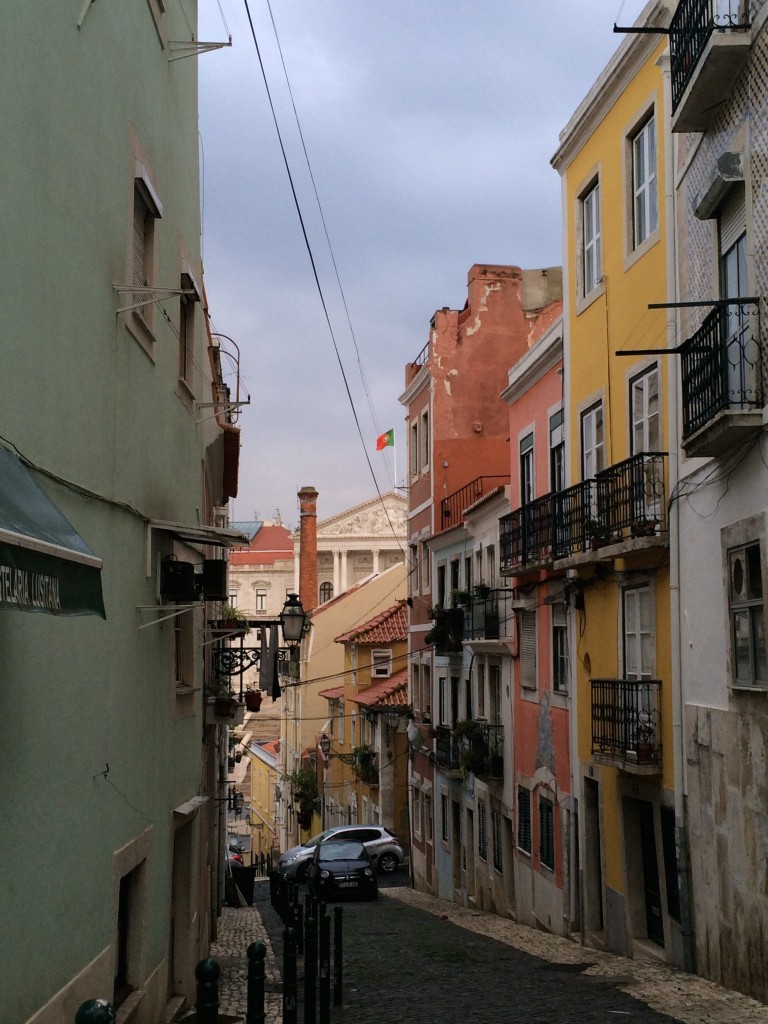 The city is bright and colorful, and around every corner there are cute buildings, great tile work, and happy cafes.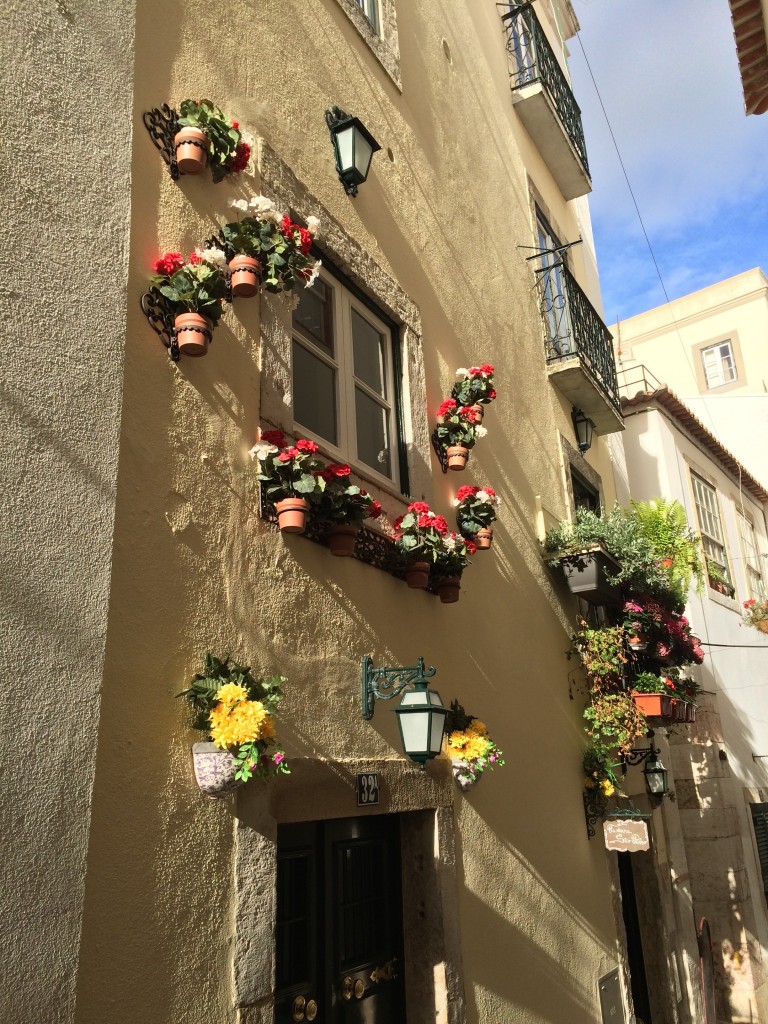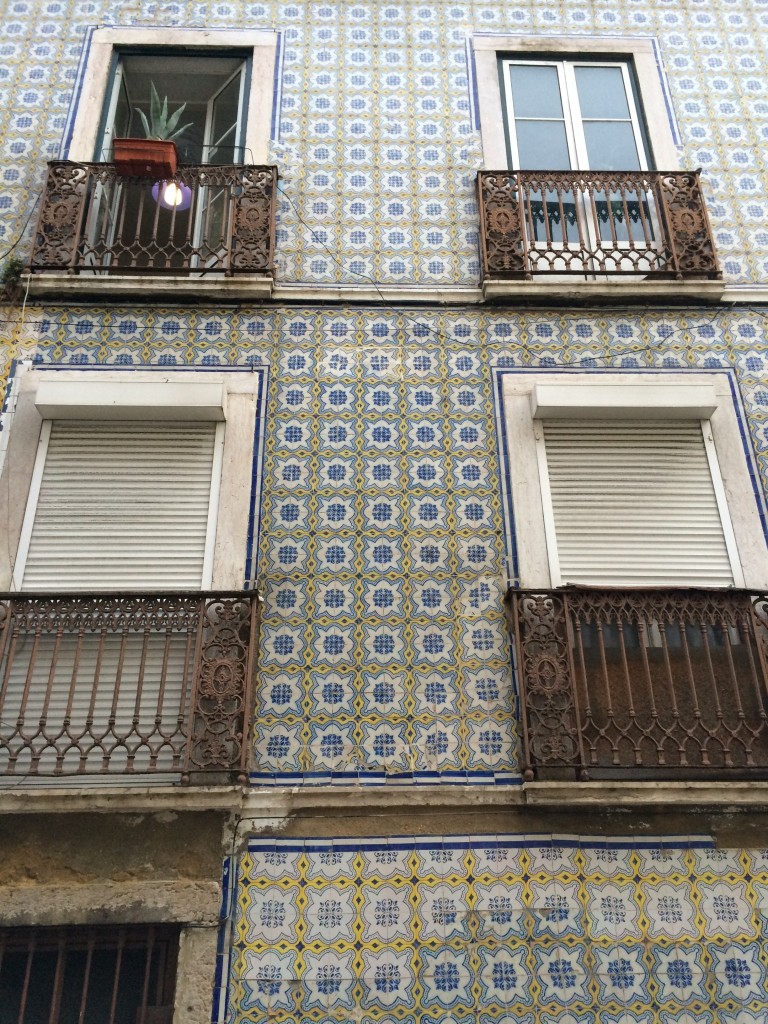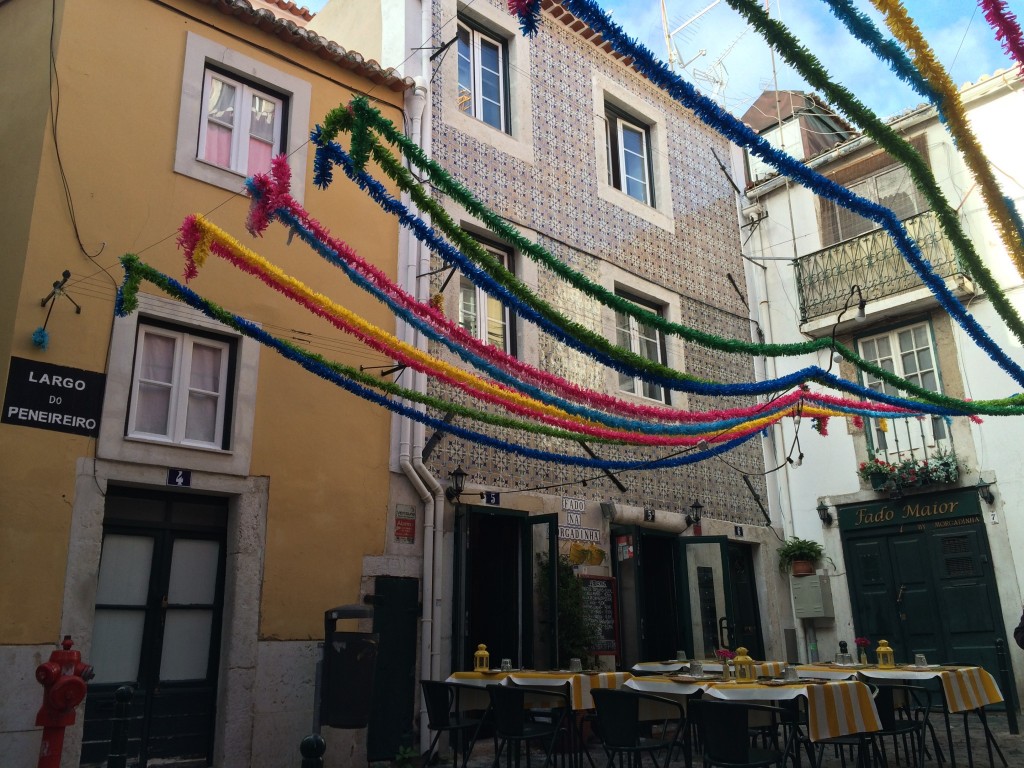 I love the garlands that are strung everywhere.  Lisbon has lots of hills with panoramic city views.  We went to the Castelo São Jorge to get the lay of the land.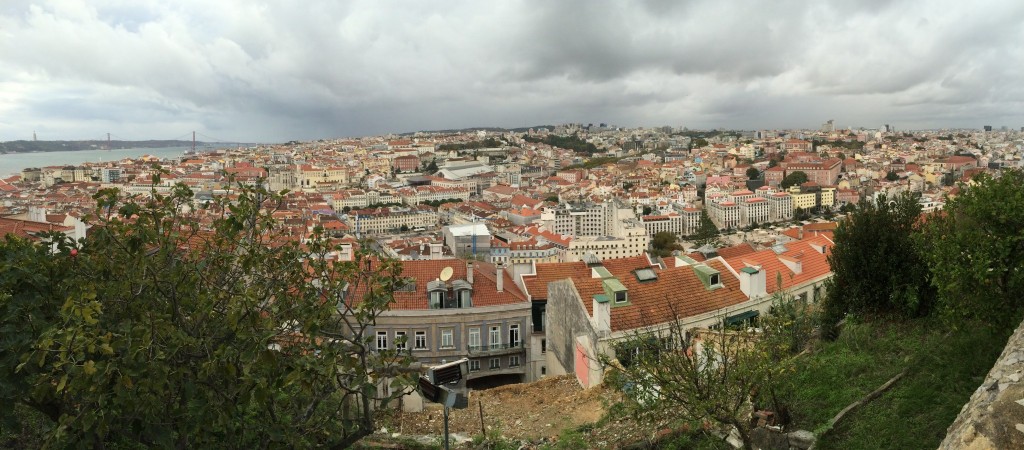 See the Golden Gate Bridge look-alike in the top photo?  Here it is again:
The bridge was actually designed and built by the same firm who did the Golden Gate.  It makes us feel at home, as do the hills, great restaurants, and these cable cars: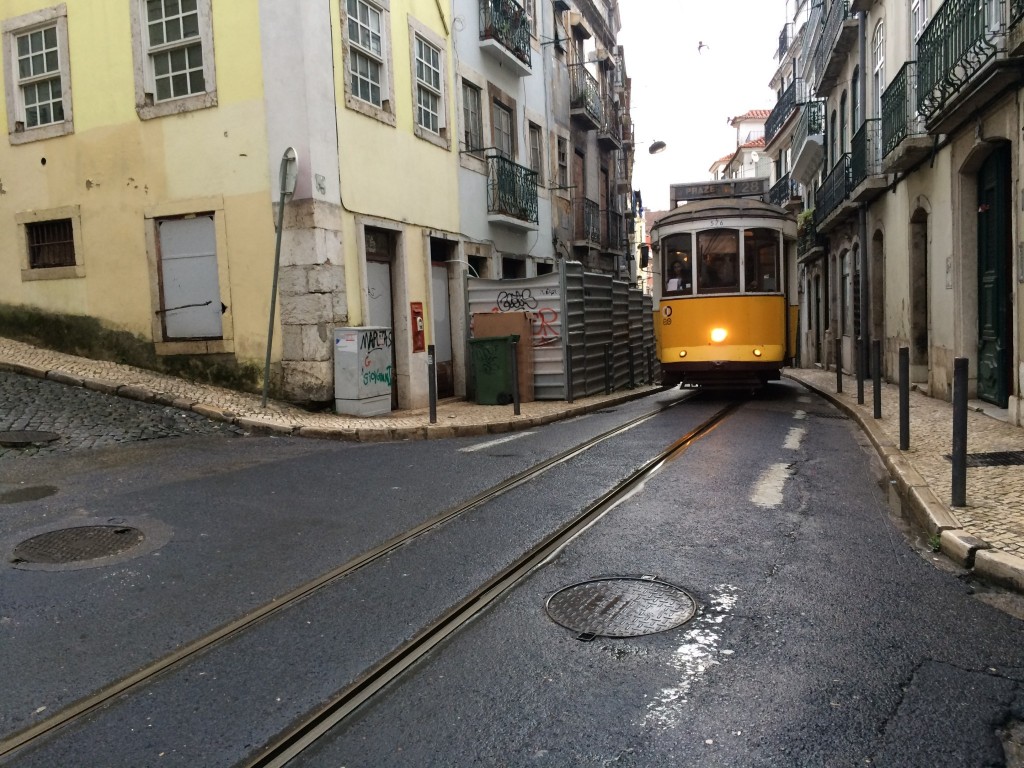 There is also beautiful stone work all over the city.  Lisbon will not stand for ordinary cobblestones!  A lot of the buildings and churches have impressive inlaid stone work as well: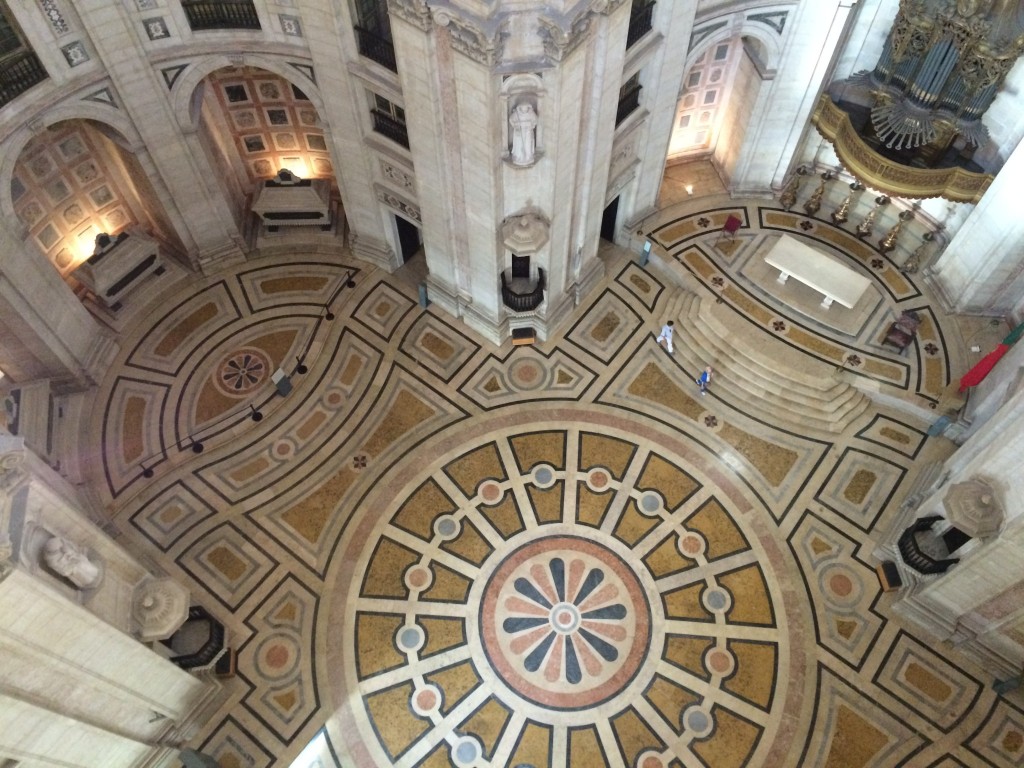 The food alone would be reason enough to visit Lisbon, but we are so glad to have such neat things to look at while we walk off the calories.