We were lucky to have our schedule line up with our friend John's so that we got to see him in both Berlin and Poland.  We visited him and his wife Agnieszka at her family's home in the Polish countryside near Czestochowa.
John and Agnieszka met us at the train station and we stopped at a giant supermarket on the way home to stock up on food and drinks.  Naturally, when we arrived at the house we were fed instantly:
Later on, we took a nice walk through the woods to the river, where we played with Agnieszka's niece and nephew.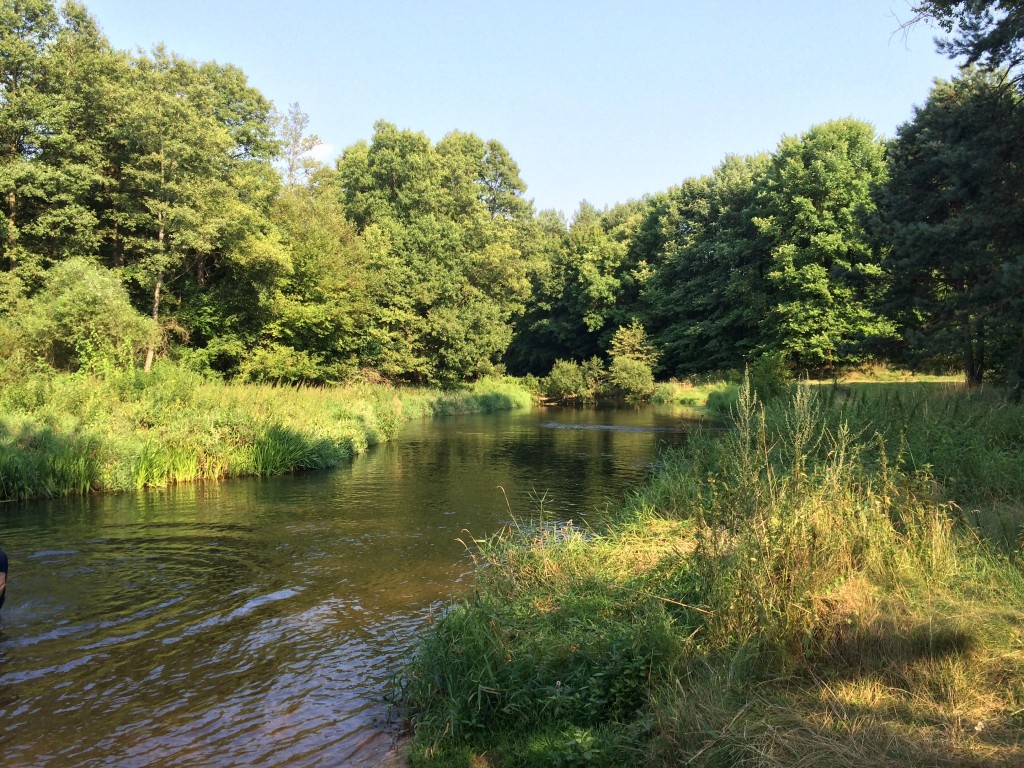 In the evening, Ian made a batch of cocktails with some Four Roses bourbon we brought from Warsaw along with lemon juice and hyperlocal honey from the family's apiary.  We visited Agnieszka's rabbits and watched her mom prepare pieczonki, which is a big pot of sausage, potatoes, beets, bacon, and carrots cooked in a cast iron pot over a fire.
Ian's cocktails were a big hit, as was the amazing dinner, and we stayed up late talking and hanging out around the fire.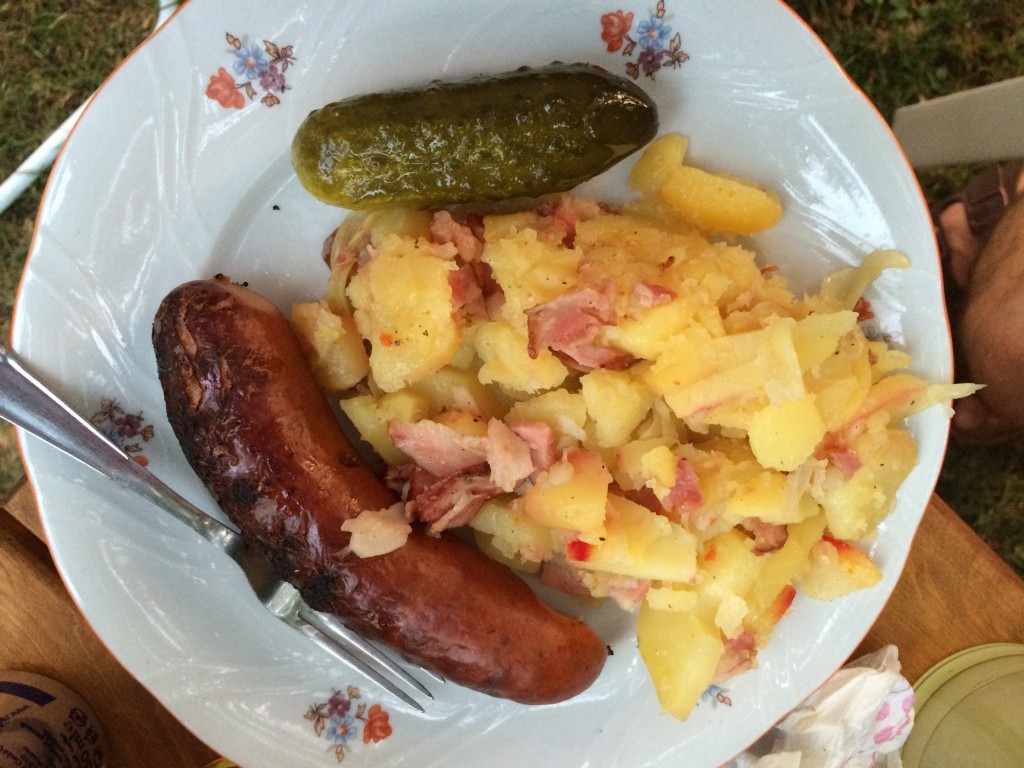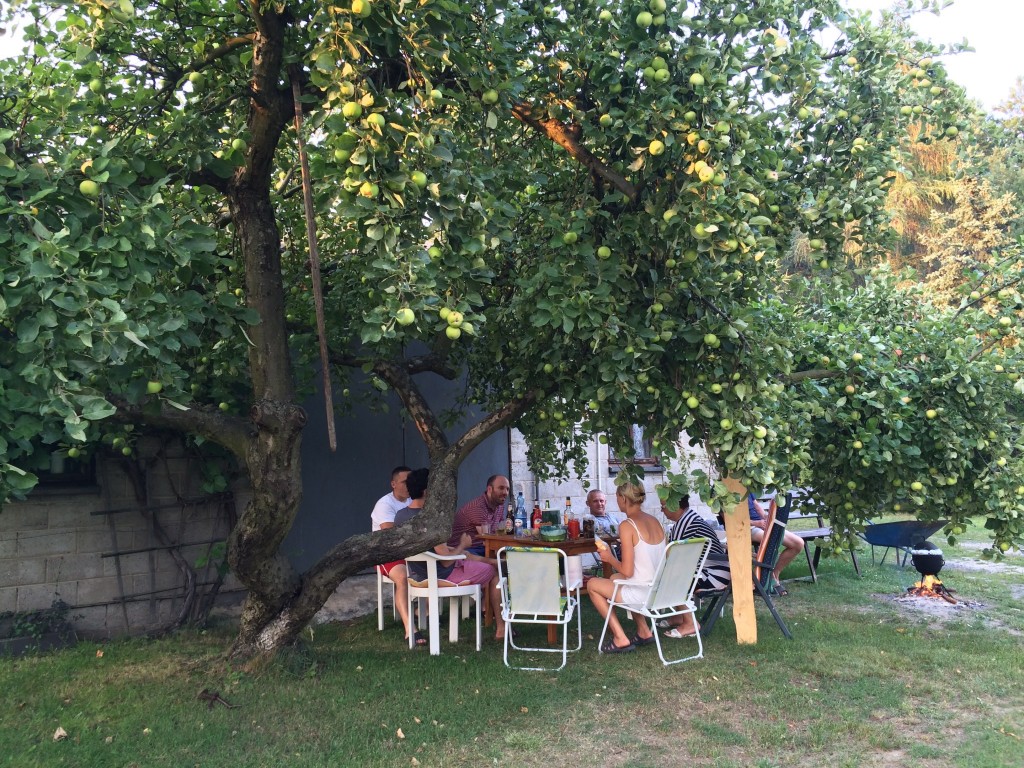 We made the mistake of mentioning that we liked zurek so of course Agnieszka's mom whipped some up for breakfast the next morning.  Then we went for a walk and lazed around until lunchtime: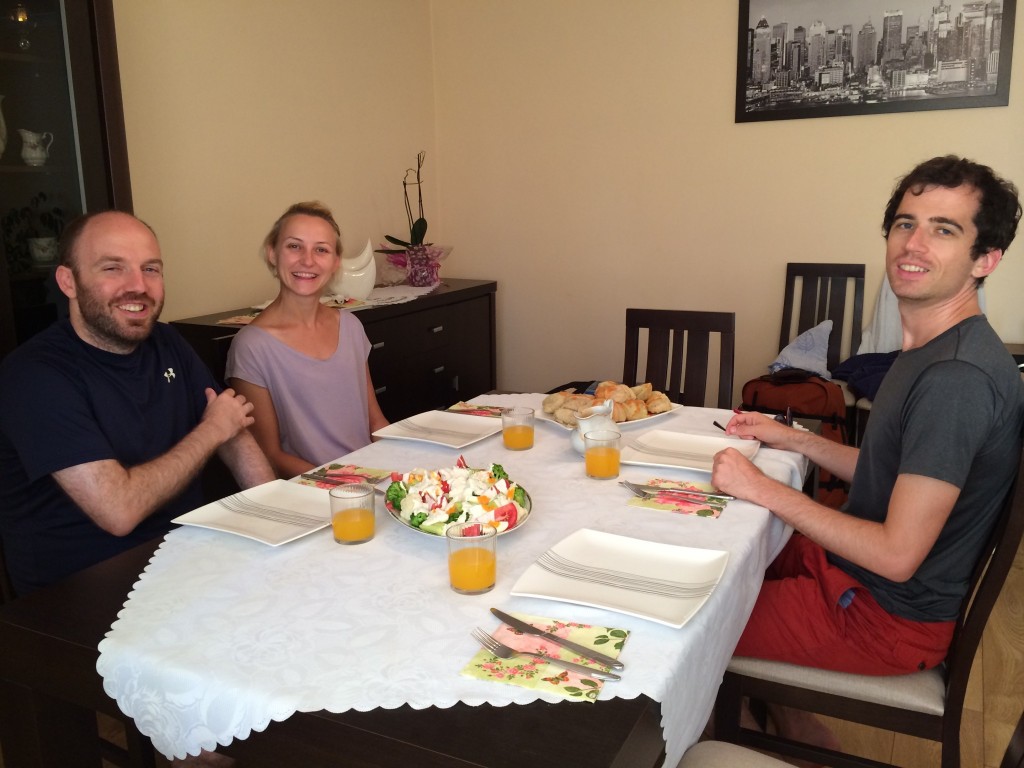 Then it was back to the train station and off to Krakow for us.  And, soon, it will be off to Austin for John and Agnieszka, who are moving there for grad school.  Hopefully we'll get to meet up again in the states.  We had a really great visit and will remember how special it was to see another side of Poland.